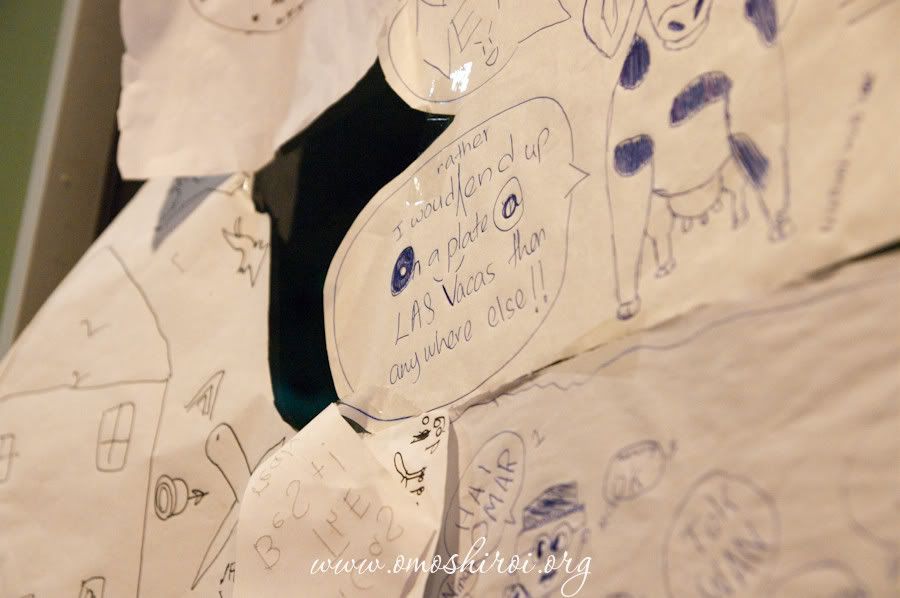 I had been craving for good steak after my friend told me that there is one in town with a very reasonable price. The place is called Las Vacas, located in the housing areas of SS5 Petaling Jaya. It's a rather odd location for such a place, but eitherway it was not too hard to find. Las Vacas is really a butchery, but they also cook the meats they cut as well.
Simple and comfy interior
You get to pick your cuts before you sit down and wait for your meal. I choose Grass-fed striploin while my friend orderd Grain-fed striploin. We had it medium rare (the juiciest point of the meat without feeling too raw). They went for about RM10+ per 100gram. We had close to about 500g for each steak(yum!). Also noted was Kobe beef, which was about RM35 per 100gram(talk about pampered cows, lol).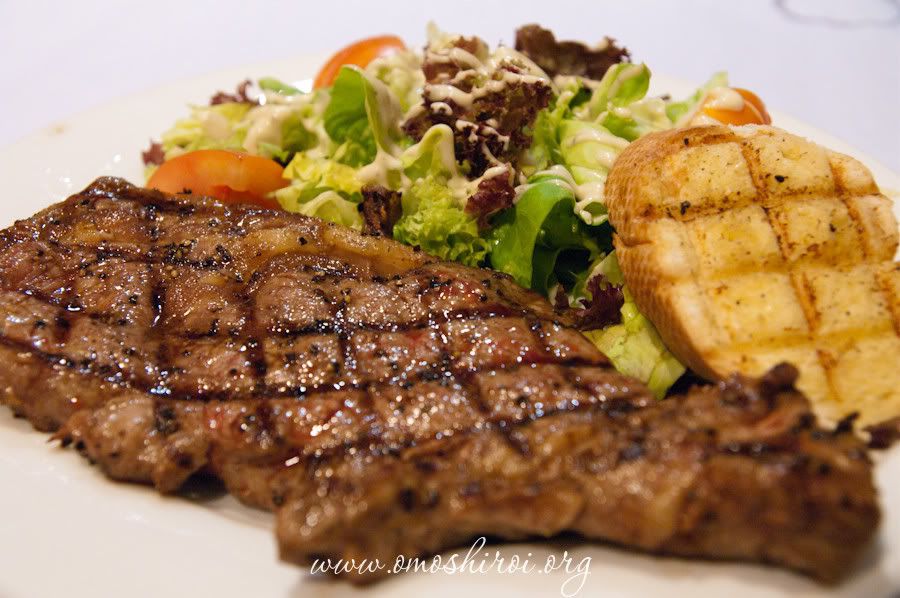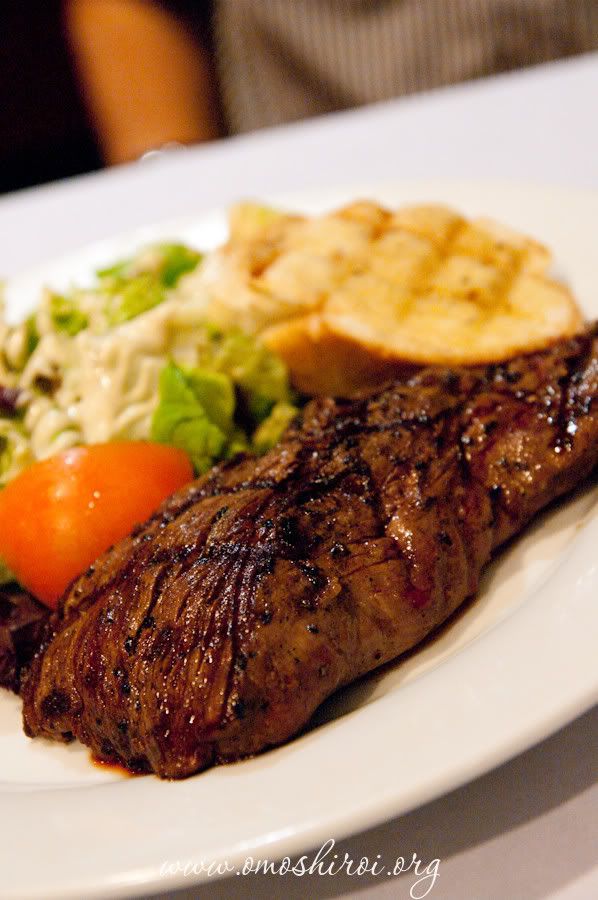 It didnt take too long before our food arrived. It's a no frills as it gets, you get accompanying salad plus a garlic bread. The meat was really juicy and tender. It tasted great with minimal seasoning (I am drooling at my own pictures whilst typing this out x_x).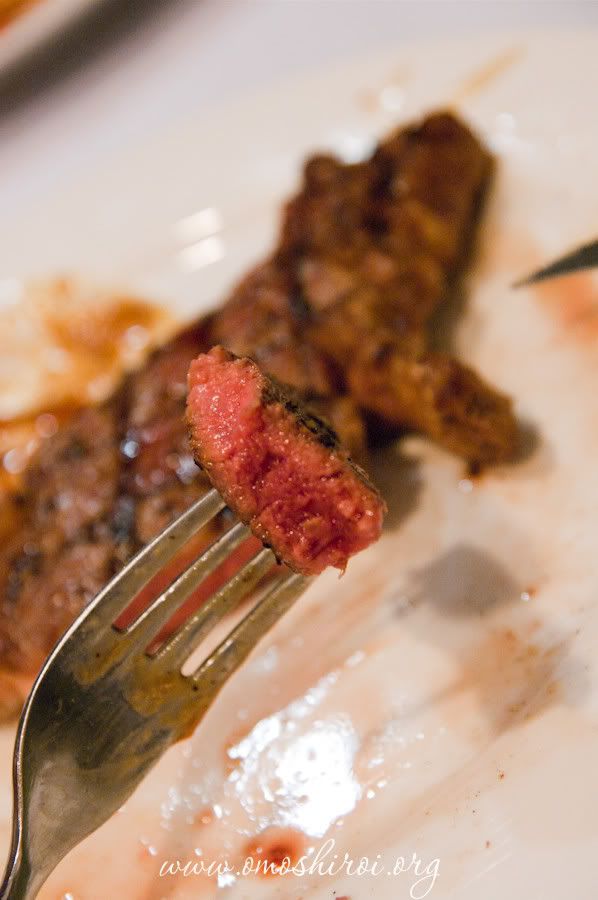 Overall, if you are looking for fairly-priced steaks, this is the place for it. Nice food, good ambience to chill out; though drinks are on the high side if I must say.
Tel: 03-78740881/03-78740711