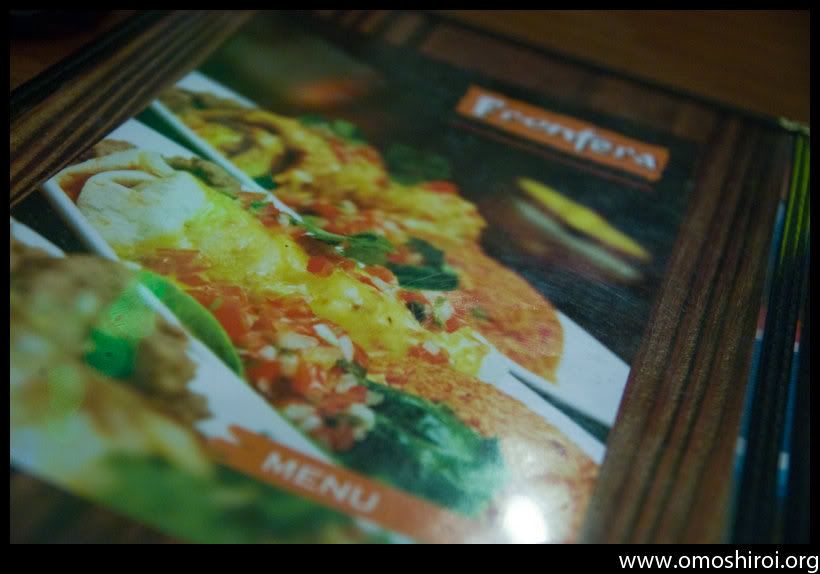 Imagine yourself being a foreigner living in Malaysia for a while, and you have been craving for food back home which practically isn't found in Malaysia. So what do you do? Cook your own food of course. This is what Larry, the owner of Frontera did when he came to Malaysia. Frontera offers authentic Tex-Mex cuisine, so it would basically taste the same as what you would be having over in the States.
Clow invited me to join him for some manly food challenge as Frontera serves the spiciest chicken wings in Malaysia known as the Killer Spicy Wings, which is coated with Habanero sauce; like alot of sauce. If you can't handle it, they also offer 2 other levels that would be less spicy. Clow also invited 2 other friends to join us in a 4-way Habanero challenge which I will explain later on.
Sol Beer and Horny Magaritas
Before we decide to kill our appetite, we decided to order some food first. Following the waiter's recommendations we basically had Chili Con Carne (cup-sized), Classic Cheese Enchiladas, Sour Cream Enchiladas, Chicken Burrito and Chili Cheeseburger and not forgetting Killer Spicy Chicken Wings. Aside that, Clow also ordered Horny Margaritas (no he wasn't horny!) which was made with Hornitos Tequila; hence the name. Frontera is the only place where their Margaritas is served in two sizes; a glass or a pitcher.
Every kind of tequila you can think of

Frontera Bar &Grill
18-G-2, Blok L, Jaya One,
No 72A, Jalan Universiti,
46200 Petaling Jaya, Selangor.
Tel: +603-79588515
Opening Hours: 11am - midnight