This is a very very backdated post, which I was too lazy to update. But anyway, here we go. I'll be doing a step-by-step instructions on how to make Egg in Basket. What is an Egg in Basket you say? It's pretty much an egg put into the middle of the bread which has a hole in it. Ever watched V for Vendetta? Yup, that's the same one (tbh, I didn't watch it; so shoot me :x).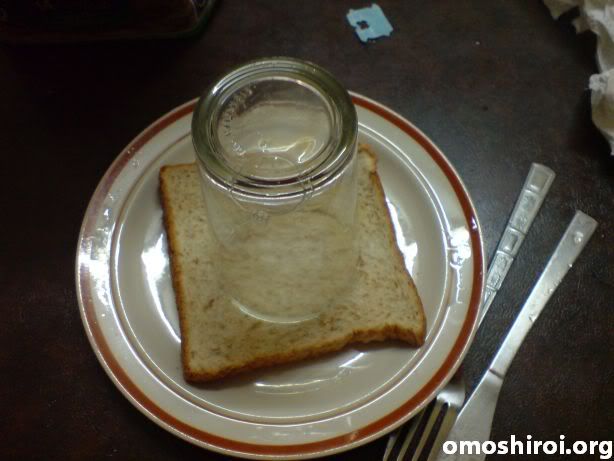 1. To cut the bread, take glass and put on bread, press down and twist.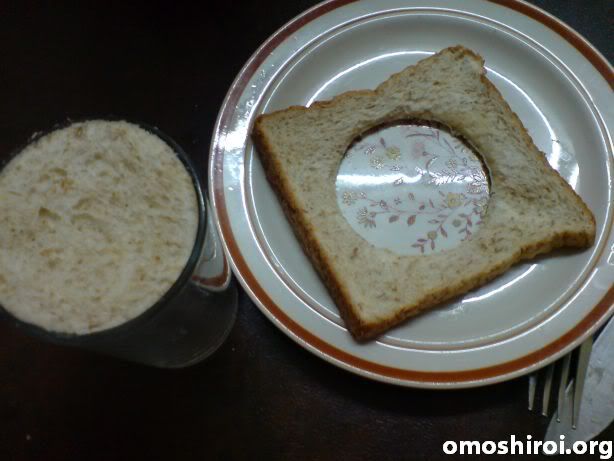 2. The result you should have a nice round circle with the bread remainder on the glass.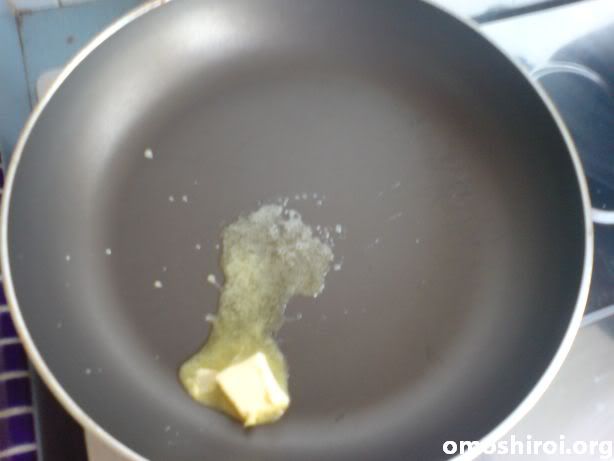 3. Heat the pan and apply butter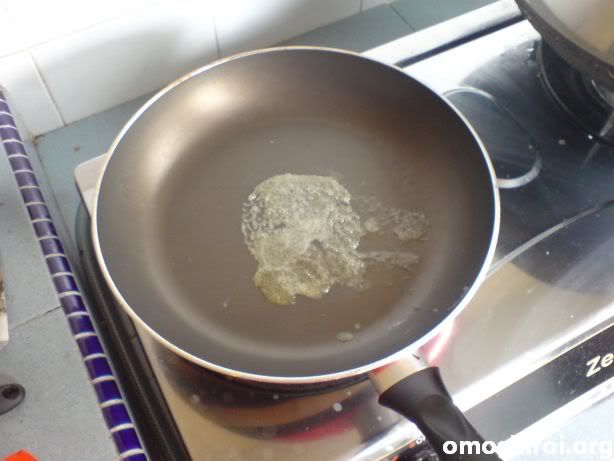 4. Melt the butter and even it out across the pan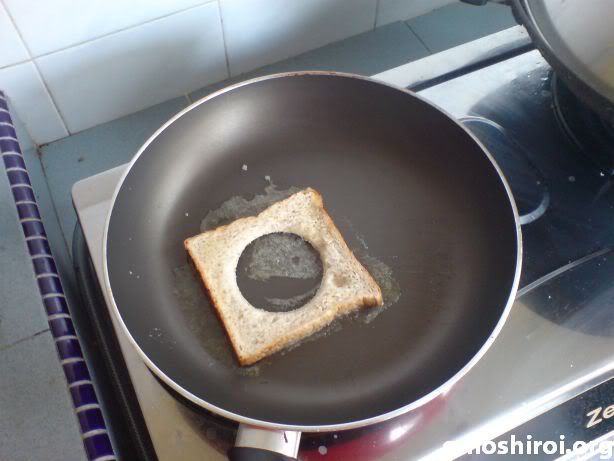 5. Put the bread right on top of the melted butter, this will seal the edges so the egg wont seep out.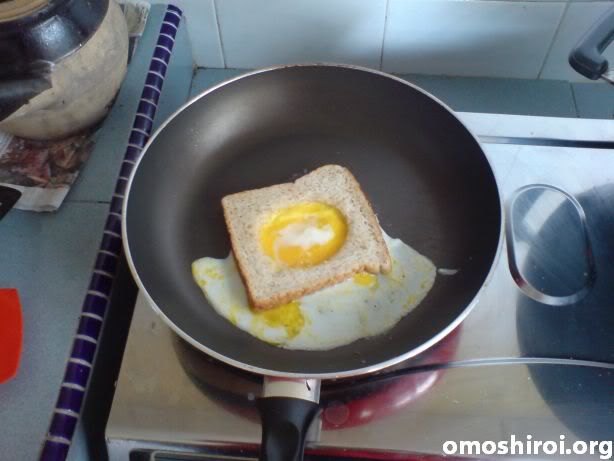 6. Important step! Do not put in the egg too fast, this is the result of doing just that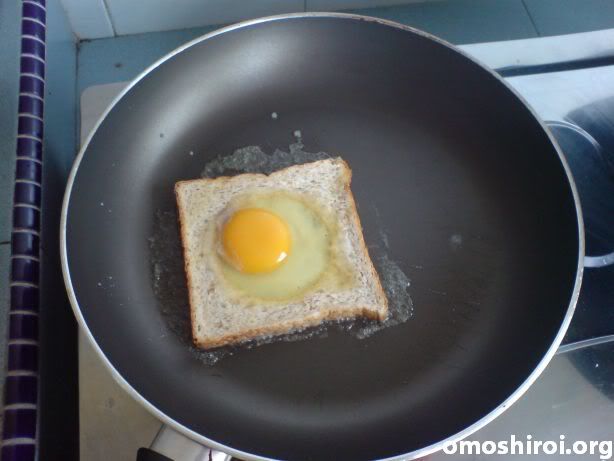 7. Slowly pour the egg into the hole, let the egg white cook before pouring the rest in. Use low-mid fire to cook.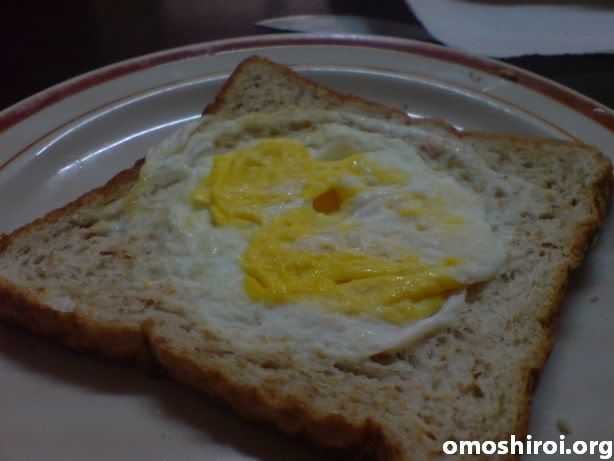 8. If you feel that the top is still raw, flip it over for a 100% cooked egg, or you can leave it like before for a nice sunny side up egg in basket.
That's all you need to do, how hard can it be? You may then add any sauce/seasoning/garnish that you like, or just eat it like that. Tastes good :3