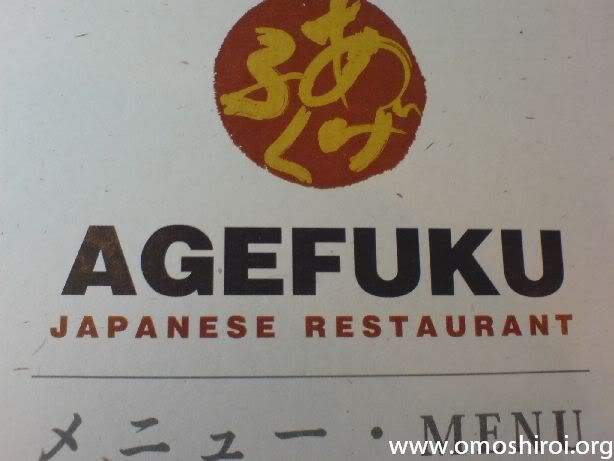 Agefuku, located in the very busy area of Taipan USJ10. It's facing just opposite of Ampang Yong Tau Foo. Agefuku has been around for some time; but I didn't know they offered fine dining as well. I always thought they had only served fast food, and I was not too keen on that. As one may say, looks can be deceiving, or dont judge the book by its cover.
Anyway, I found out this place on their web(
www
) one day, so I decided to have a taste. I went on a saturday afternoon and they were actually preparing the place for buffet dinner. They serve buffer for dinner on Saturday and buffet lunch on Sunday( although supposedly they serve buffet dinner on Friday night, I saw that they canceled it out on their banner at their restaurant; perhaps they didn't update the website).
I went with my mom and we ordered 2 dishes. My mom had tempura udon while I had beef hot pot.
My hotpot was great, although the soup stock may seem to be a bit too sweet(which apparently is normal). Serving size was pretty much proportional to the price. Good amounts of tofu,cabbages and mushrooms were thrown in together with the beef. My mom loved the udon for it seems that it is really smooth and springy. The tempura was up to par as well. Pricing wise; it is on the same level of Zen/Rakuzen. Only downside was the service, many of the waitress were missing( perhaps they are preparing for the dinner buffet, and no was except us were at the restaurant).
Agefuku Japanese Restaurant
(
www
)
59, Jalan USJ 10/1,
Taipan Triangle,
47620 UEP Subang Jaya,
Selangor, MALAYSIA.
Tel :

(603) 5636 4330


Fax :

(603) 5636 4331
EDIT(26/2/2010) : Agefuku Restaurant is closed forever ;_;