Pasta de Gohan, located just opposite Jusco supermarket in the new wing of Sunway Pyramid. It's a relatively small shop tucked near a corner, but has a giant gallery of pasta on display outside the shop. Pasta de Gohan is also originally known as Pasta de Waraku in Singapore. I went with a few friends for lunch as we didn't have class on that afternoon.
Since it was during the lunch hour, Pasta de Gohan offered some lunch sets ranging from RM16.90 to RM19.90. You get to have a choice of pasta and gratin/side dish. This is quite a good deal as their regular pasta prices start from rm23-ish. Most of the pasta served here is wafu-styled.
The standard wafu dressing consists of a mixture of Japanese soy sauce, rice vinegar and vegetable oil. There are many variations flavoured with additional ingredients such as aonori, grated ginger, umeboshi puree, wasabi or citrus fruits such as yuzu. Those flavoured with sesame oil are often called chuka(fu) dressing in Japan(www).

In a way, it's a little different than what I usually have. Anyway, on to the peektures!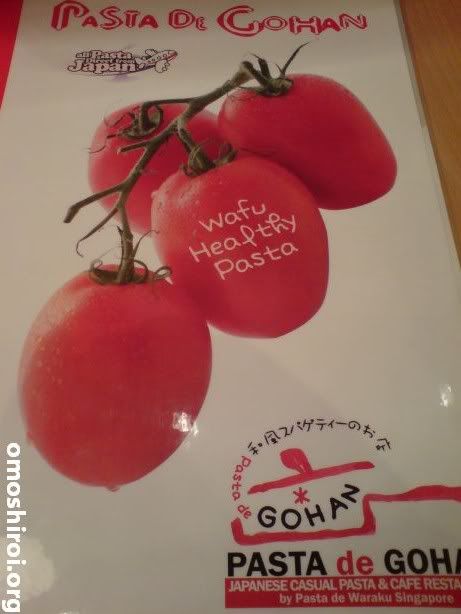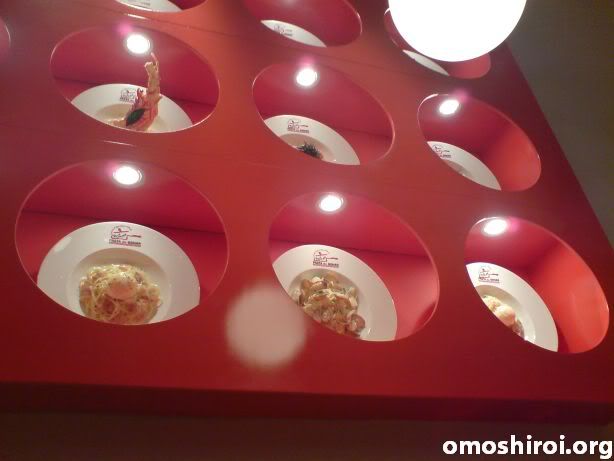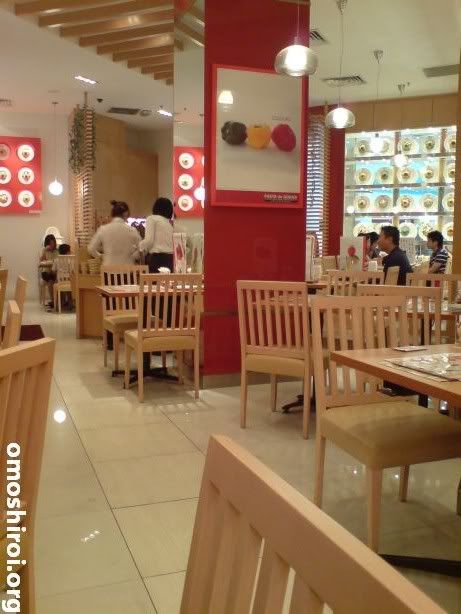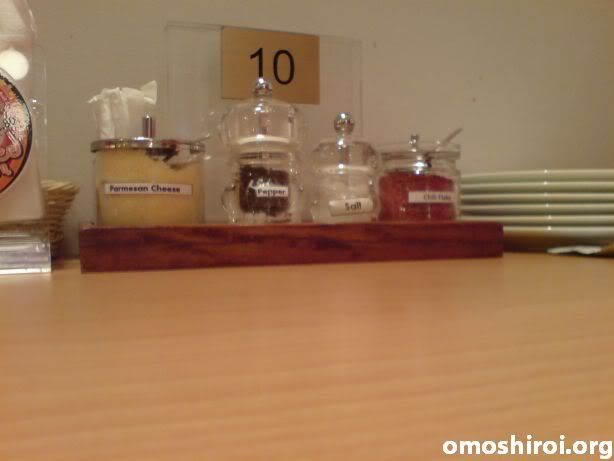 Random shots~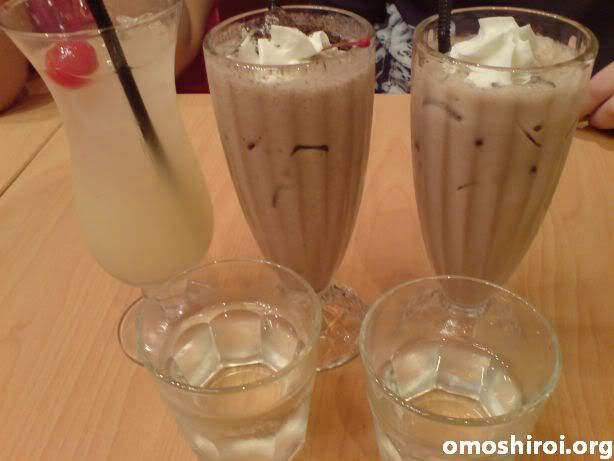 From left: Lime Juice, Oreo Banana Milk, Choco-Shake, ice water x 2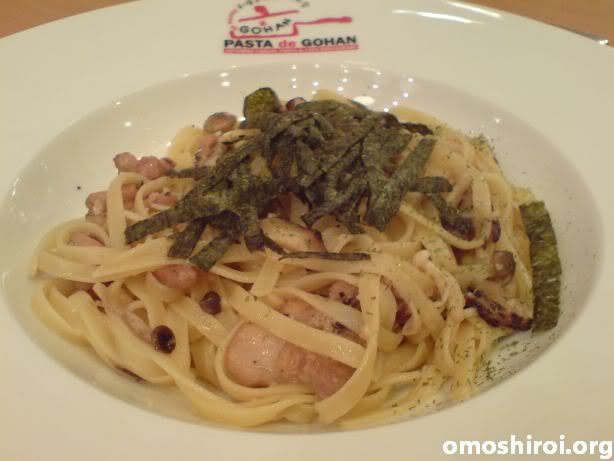 Wafu Chicken and Mushroom pasta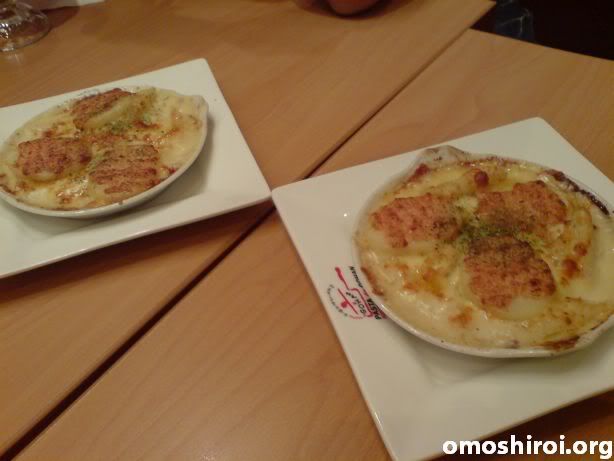 Wafu Tuna Gratin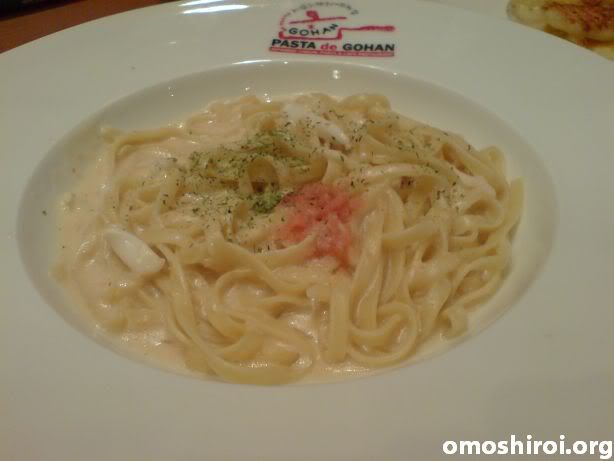 Cream Squid and Code Roe pasta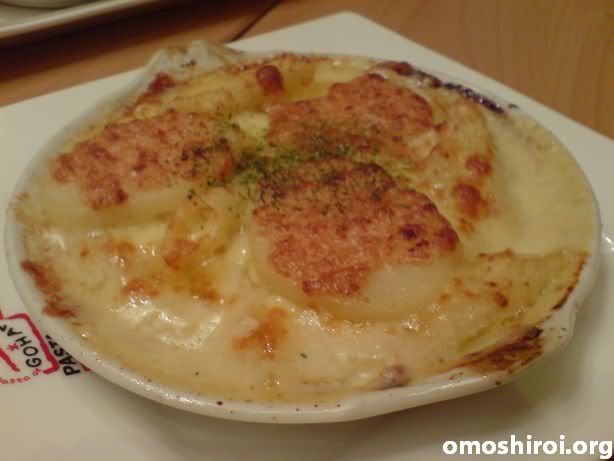 Spicy Cod Roe and Potato gratin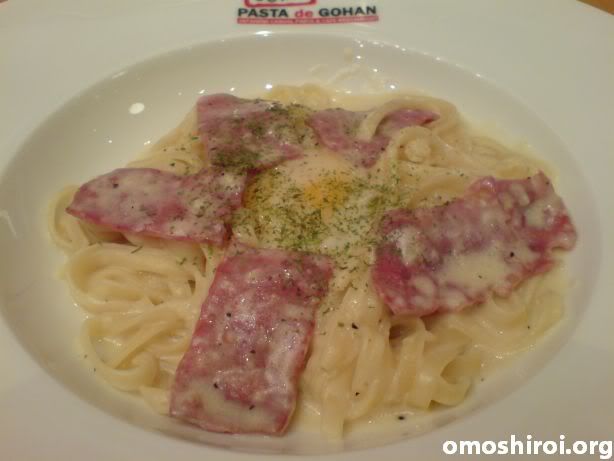 Carbonara Waraku Style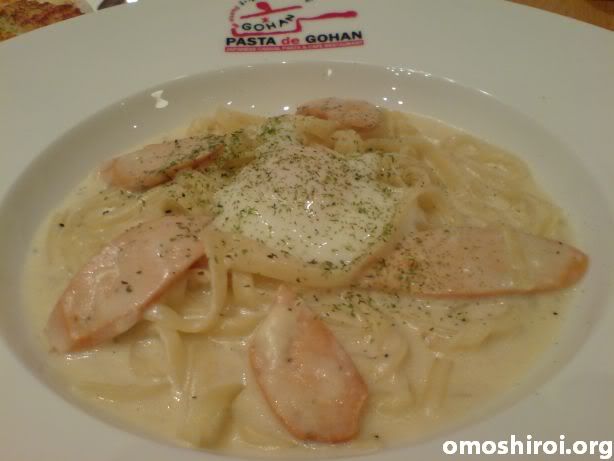 Sausage Carbonara fettucini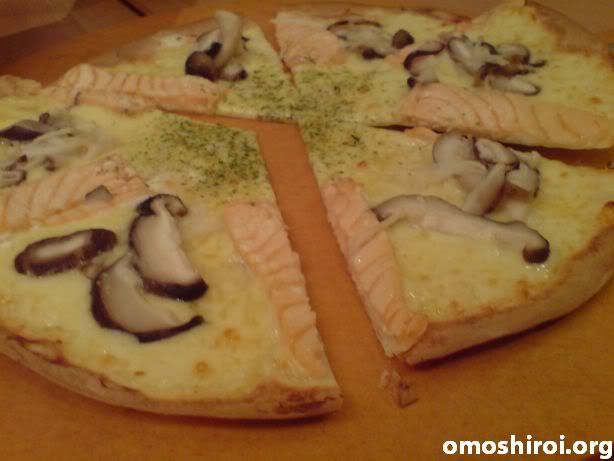 Salmon and Mushroom pizza
Pasta was definitely good here (probably because it's my first time having Wafu style). The gratin was cheesy, and I really mean cheesy. You could really stretch the cheese; and if it wasn't enough, you could also add on more parmesan cheese on the table if you like. The same couldn't be said for the pizza however. It somehow tastes a little strange, fresh mushrooms, salmon slices and the cheese didn't quite go well for some reason. It was rather expensive as well, considering the size(12inch dia. at best). Overall, it's a good place to dine in, and should satisfy any pasta cravings.
Pasta de Gohan


No LG2.126A(opposite Jusco supermarket),
Sunway Pyramid
Tel:

03-56218166


Fax:

03-56210166