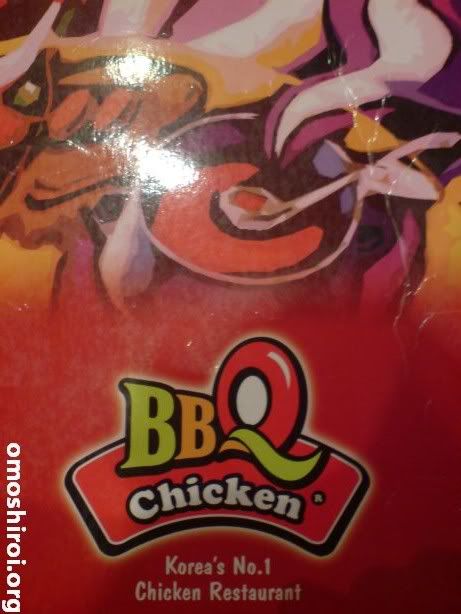 A friend wanted to have lunch before we watched Watchmen; so we walked around for a bit in 1Utama. Another friend suggested that we try BBQ Chicken. I went 'umm, okay, bbq chicken, but where?'; he told me that it was actually a restaurant name which actually do serve chicken in various styles. BBQ Chicken is located at the Lower Ground floor of 1Utama(opposite Cold Storage).
BBQ Chicken uses only olive oil to cook their chicken. While olive oil is really healthy, I'm not sure if its good for frying(as you know, olive oil has low burning point), but it's definitely good for everything else. Also, the BBQ in BBQ Chicken does not stand for Barbeque, but rather 'Best of the Best Quality'. So, anyway, we sat at a corner of the restaurant, and this was what we had.
Mushroom soup arrived first. It smelled strange and was very thick. My friends who ordered this didn't really enjoy it, they commented that it was too starchy. Next the grilled chicken(which I ordered) came. I liked this dish, it's actually pretty juicy and tender, perhaps cooked to perfection. As for the fried chicken, it was average (a friend commented mcd fried chicken may be better). Desert was pretty random, ice cream + chocolate + fruity cereal flakes. But it was alright I suppose. Overall, it's not very outstanding and the price being a little high (around Kenny Roger's price range), so it's quite a hit or miss affair, but if you do like grilled chicken, this would be a place to try.
BBQ Chicken

(www) - Halal
LG 323-323A, 1 Utama Shopping Centre,
Bandar Utama,
47800, Petaling Jaya
Tel:

03-7727 0619