Actually, this place came out on the Star newspaper the other day, and I couldn't resist on trying this place as it was close to my home. Formerly known as Wendy's Bistro, it is located at Sunway Mentari (just opposite Yuen Steamboat). I tried going there at night for dinner upon reading the review on paper, but it seems that it may have attracted way too many people so I had to come back another day, which I did.
Bellygood has a nice environment, although the shop itself is quite cramped. The kitchen is visible to diners so you could take a peek on how they cook stuff there. I ordered a mixed platter which consisted of pork ribs and pork belly while my mom had grilled pork ribs. They have regular and large size portions to suit your needs, which I think is a plus. We had Iced Lemon Tea to go with our meal.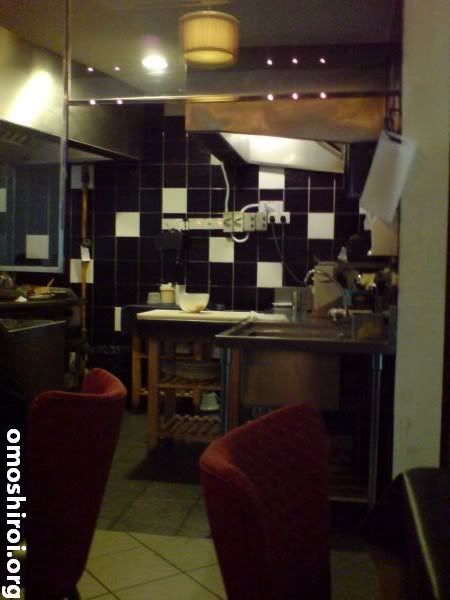 Exposed kitchen: you can see how they cook here.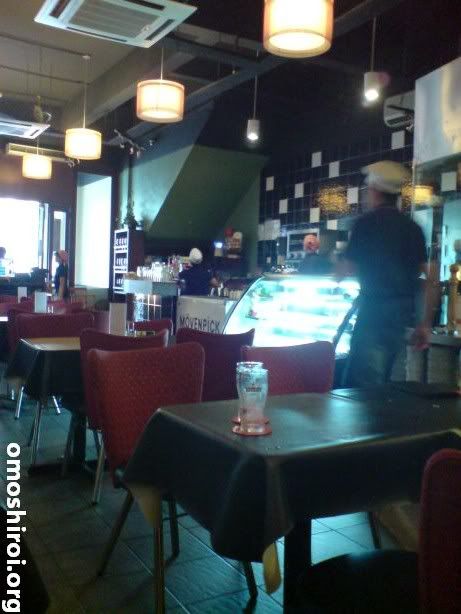 The environment.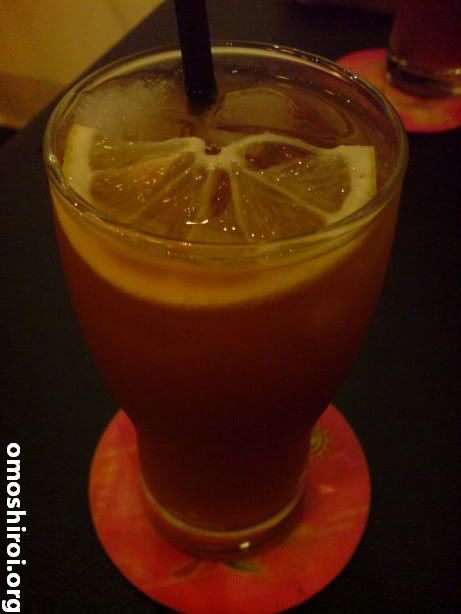 Iced Lemon Tea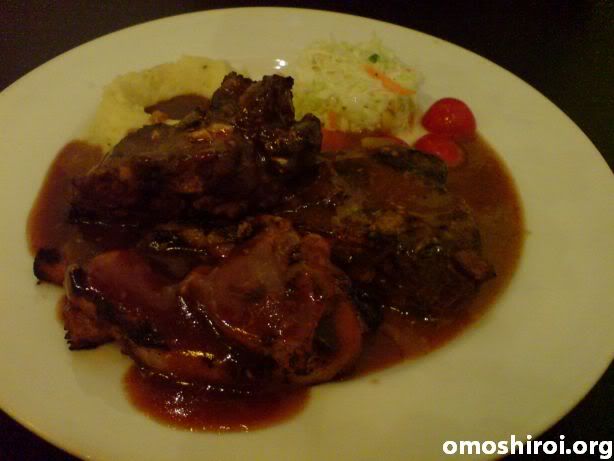 Mixed Platter
Grilled Pork Ribs
I had a strange impression on my dish. "Why is the rib so meaty?". Turns out to be that the pork rib they serve here is actually closer to top part of the rib which contained more meat. This particular part is normally used as soup stock. But grilling it seems to work as well. Although not as juicy and tender and the lower part of the rib(the one I had at
Meaty House
was good), it was still soft and the sauce complemented the meat quite well. The pork belly was soft and tender, almost as if it was melting in your mouth. Talk about sinful food, this is surely one of it *drools*.
Overall it was pretty satisfying, with the exception of the ribs which may or may not suit your taste.
BellyGood (website) - Non halal.
No. 20, Jalan PJS 8/18,
Dataran Sunway Mentari,
46150 Petaling Jaya
Selangor Darul Ehsan
Tel:

03 5630 1699