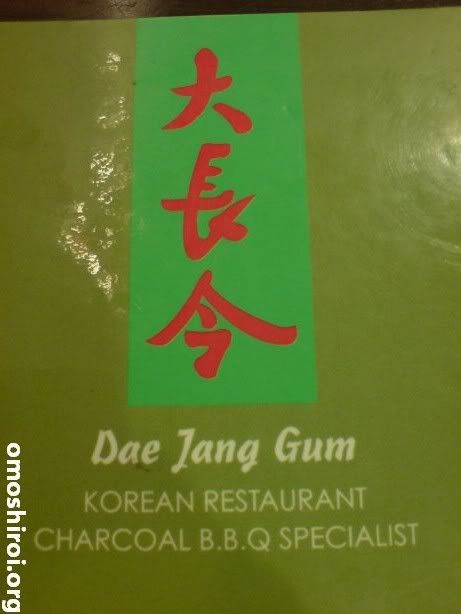 Dae Jang Gum, a korean restaurant located above a mamak stall at section14 PJ(Jaya supermarket area). From Jaya Supermarket, turn right and go all the way down the road till the end of the row of shops. Dae Jang Gum will be on the 1st floor at the corner left. Dae Jang Gum serves up some authentic korean dishes and bbq (the owner is supposely korean too).
Ooity wanted to korean, so we came here to have our dinner as it is supposely one of the better ones around PJ area. We sat down, looked at the menu and the waitress promptly recommended us to take the set one instead. All the bbq dishes are counted per pax basis, which in turn would be more expensive if you take similar amounts to the set one isntead. We took her recommendation and swapped out seafood for beef. Apparently we would be served the marinated beef sirlion which was close to rm60 per pax. Quite worth it I would say.
After ordering, the usualy side dishes came. For any meal you order here they usually serve you side dishes regardless off the price. They came one by one and eventually our table was 3/4 filled with dishes. Not long after, another 2 side dishes were put on our table. I thought to myself "Did we order this?" .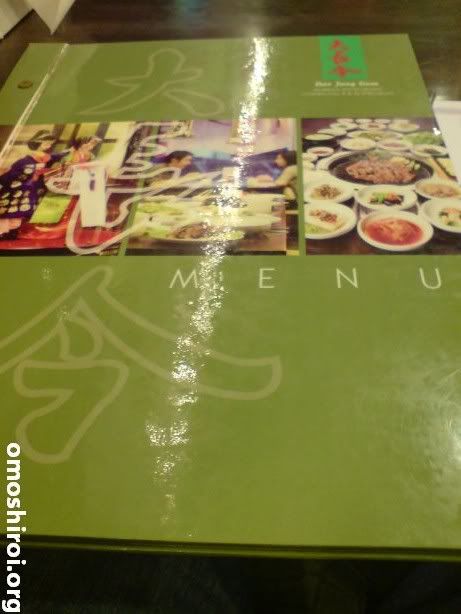 variety of meats you can choose, there are also bento sets and ala carte stuff.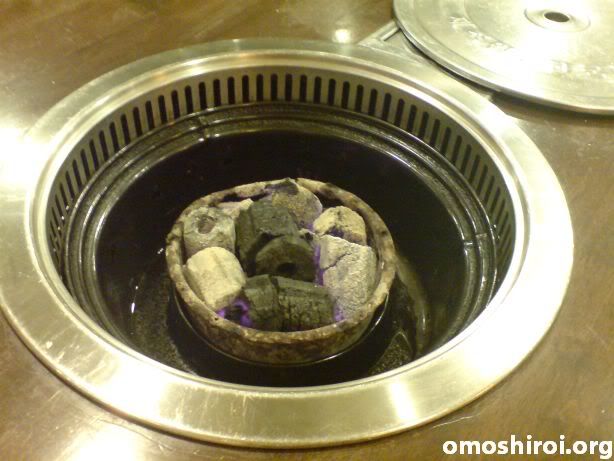 charcoal heat to cook the meat, makes it more delicious :3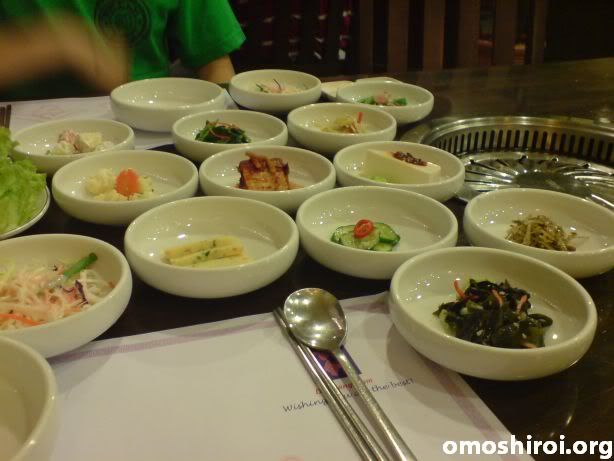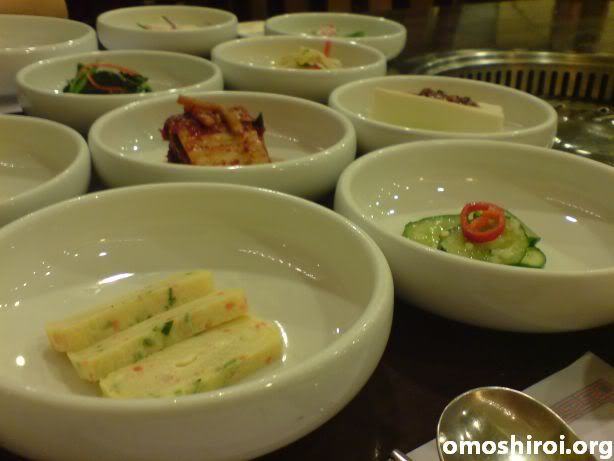 table gets bombarded with side dishes.
Bacon and corn with cream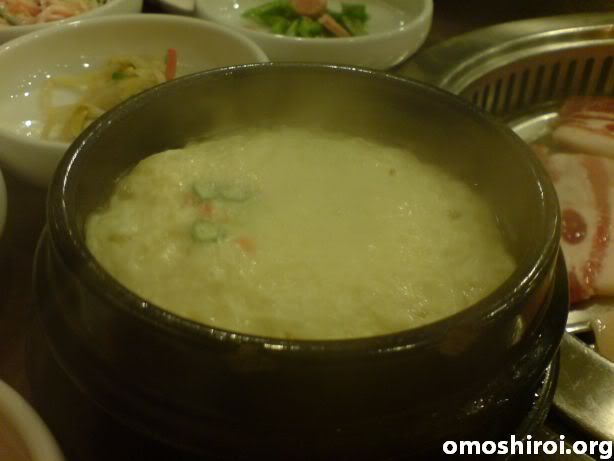 Egg in hot pot.
Meat served, looks small but it's quite alot.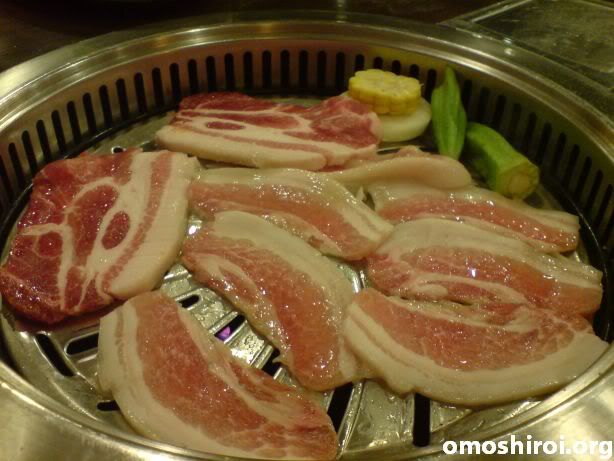 Pork belly being cooked.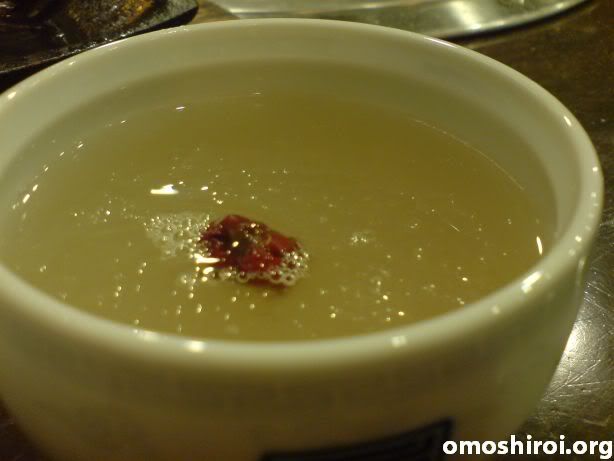 Iced barley dessert, complimentary after you call for your bill.
You don't usually order rice in a korean restaurant, but we did anyway( and it costed us rm5 per bowl). We ate ate and continued eating till the last piece of meat, and had tons of side dishes left. Food here is excellent and should be tried. Also, it's fuss free as you don't have to lift a finger to cook the meat. A waiter/waitress would promptly cook the meat for you and serve it to you. They know best when the meat is cooked to perfection. Pork belly was a bit plain because it wasn't marinated, but it was well complemented with the sesame oil + salt sauce and a slice of garlic on top. Dessert was something unique, a different taste than you regular barley drink.
Overall, it's well worth the money and if you are a big eater. We ate till we're overly stuffed.
Dae Jang Gum (non-halal)


20B-2 & 20B-3,
Jalan Seksyen 14/20,
46100 Petaling Jaya,
Selangor.

Tel:

03-79572613