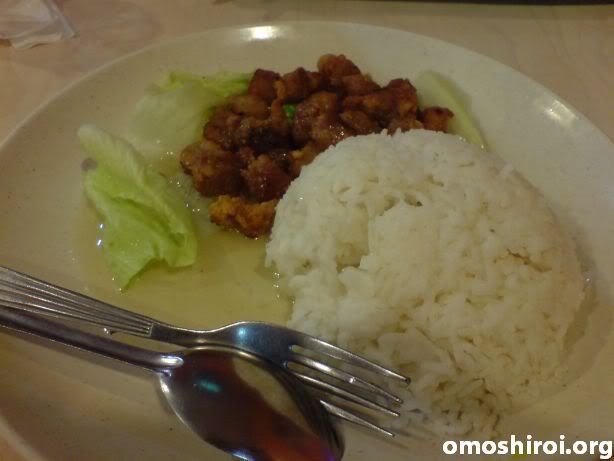 What is this?
: Lemon Pork Rice
What's it made of?
: Deep fried pork, served with lemon sauce and rice.
How much?
: RM4.50
Where can I eat it?
: One2eat cafe aka Orange, Sunway.
Comments
: I am totally in love with this dish(okay, maybe just the sauce). Just love the taste of the sauce although the amount of pork may vary. Sometimes alot, some times less. Depends on the chef's mood ~_~. Available at the 'Tai Chow' stall.