As promised, I will be doing this food snippets session once or twice a week until I visit another food store/chain/shop/stall etc :D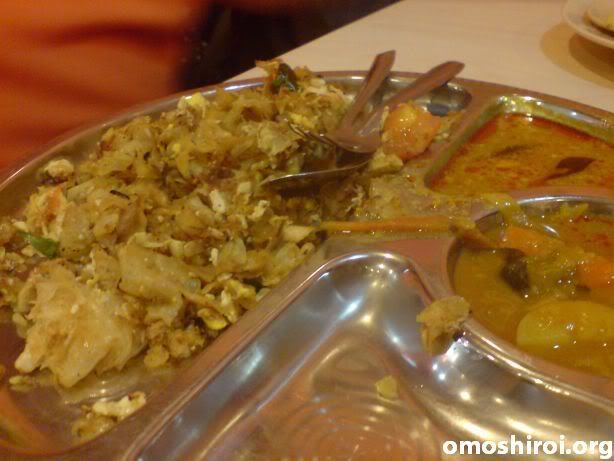 What is this?
: Roti Goreng
What's it made of?
: Think 'Roti Canai', cut/shredded into small strips and then fried with chicken/vege ala 'Mee Goreng' style.
How much?
: RM4.00
Where can I eat it?
: One2Eat aka Orange, Sunway.
Comments
: This mamak stall actually came from inside Sunway College, but they decided to move out. A friend introduced this Roti Goreng. Very interesting combo and tastes delicious. You may opt for yellow noodles or maggi as well if you dont want roti.