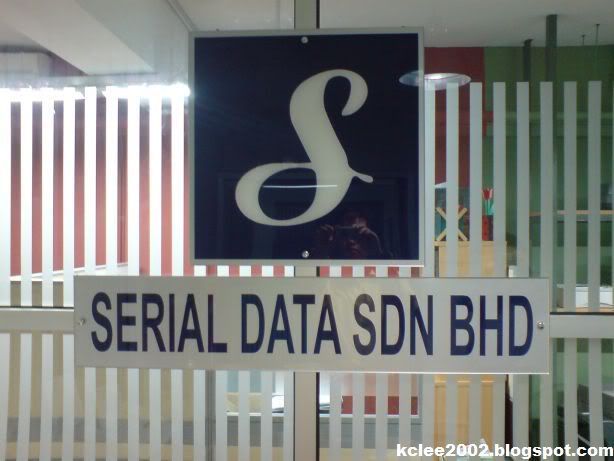 After about 5 months, I've finally completed my internship with Serial Data Sdn Bhd. Met many people, went to many places, celebrated many birthdays and gained much knowledge. Many thanks to my colleagues who taught me and appreciated my work alongside with my college mate Francis who was in the same company.
Working under superior can be quite frightening at first as we're not sure about how they react and what is their temperament. But once you get to know them, it suddenly feels really normal and that you seem to be able to blend into the environment.
It was quite fun to work with them too. They brought me to places to makan which I've never been before and they sometimes would pack food back as well(food! we all love food :3). During my 5months, I've actually celebrated most of my colleagues birthdays in the office too. Started from Jeya, Elwin and then Joey(they didn't celebrate mine, but that is okay).
As for work, there wasn't that much to do, but I guess I've learned much with interacting with people. My job usually took place outside the office, and so sometimes I would have to talk to people to get around. I had to install stuff into printers, repair computers, code an application, move stuff around, do filing just like every other staff does in the office (minus repairing computers that is).
I actually loved repairing stuff. Tinkering with computers actually kept me from being bored in the office most of the time. Plug out hardware, reformat computers, move them around,diagnose,etc etc.