I went to 1 Utama with my college friends on friday to catch a movie. It was called 'Babylon A.D'. While I won't spoil you on the movie, I would say the movie was very disappointing towards the end. Anyway, after the show we went food hunting.

I remembered the last time
Kim Hong
told me that we should probably have gone to Dave's Pizza Pasta Vino(not to be confused with Dave's Deli, although they are from the same company) if there were no place to eat in
Chili's
. But before we went there, I had to withdraw some cash because I just used most of it to replace my lighting isolators. We went searching for a CIMB ATM high and low as CIMB had problems on that day and I couldn't draw money from other ATM. Finally we found one and it was at a corner. To my surprise everyone was queueing up to CIMB ATM and the rest of it were empty. Coincidentally everyone lining up were wearing red too =_= (including me, CIMB bank is also red in color).
My friends initially decided against Dave's but we went back there anyway because I couldn't eat certain stuffs. Upon entering, there was a smell of strong smoked bacon in the air. Dave's serves pork so it is
non-halal
. We sat down at the corner and proceeded ordering.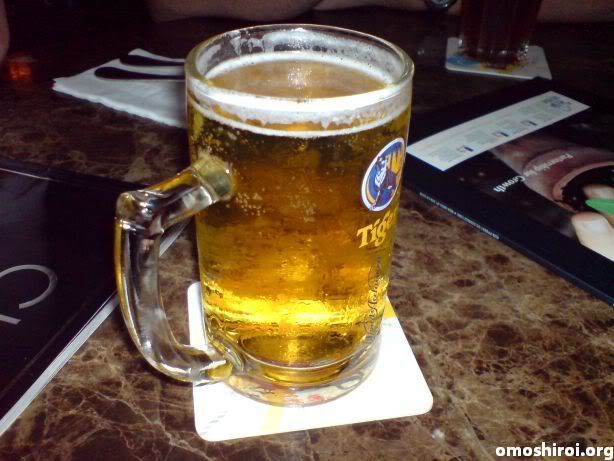 Beer in the noon : Francis' Tiger Beer Draft.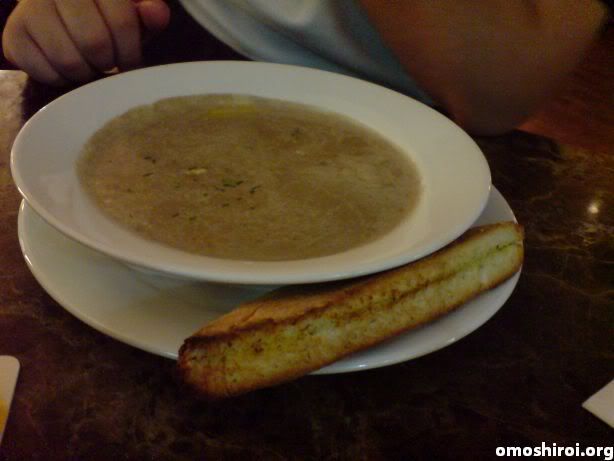 Mushroom Soup: Accompanied with garlic bread.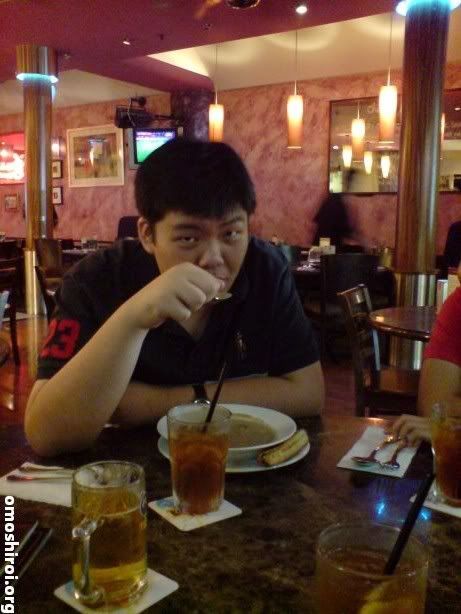 Enjoying the meal: Kelvin slurping his soup.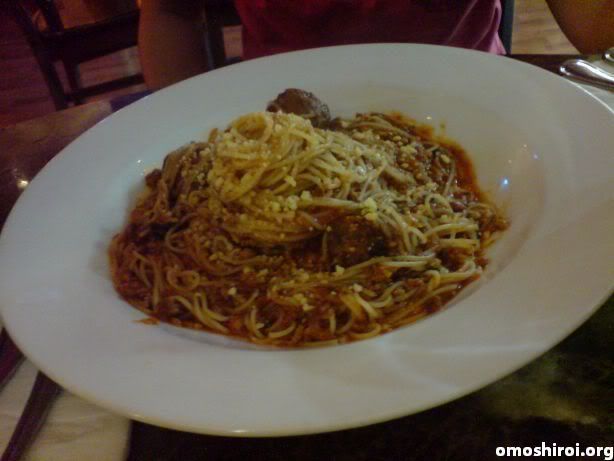 Pasta Galore : Angel Hair Spaghetti
Which is bigger: The plate or Jesslyn?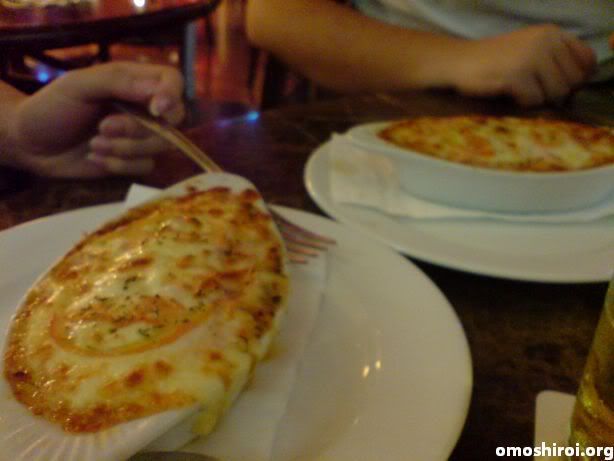 Make it double: Lasagnas with tons of cheese.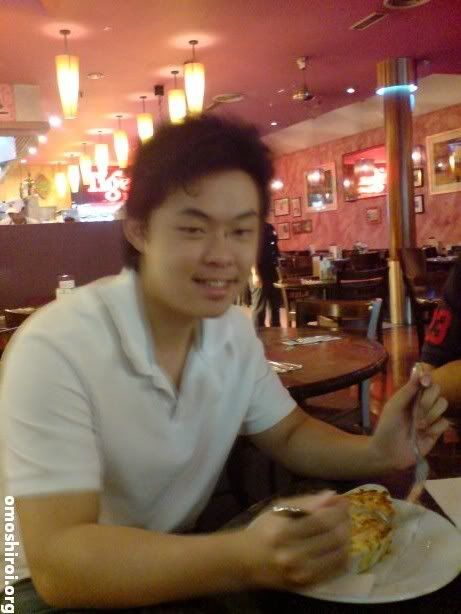 Lasagna A: Francis too hungry to settle down for a picture.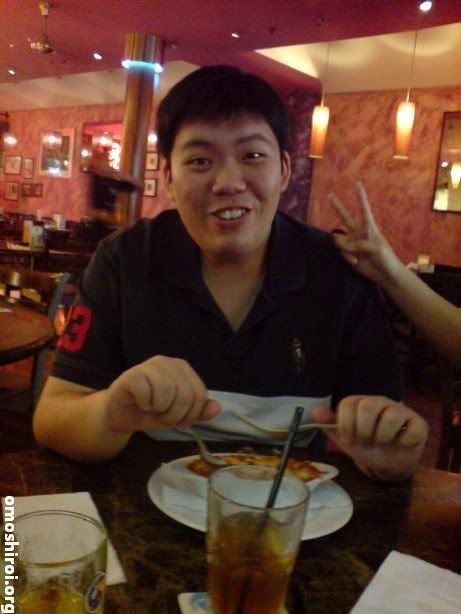 Lasagna B: Kelvin trying to eat while Jesslyn adds some V-pose to the picture.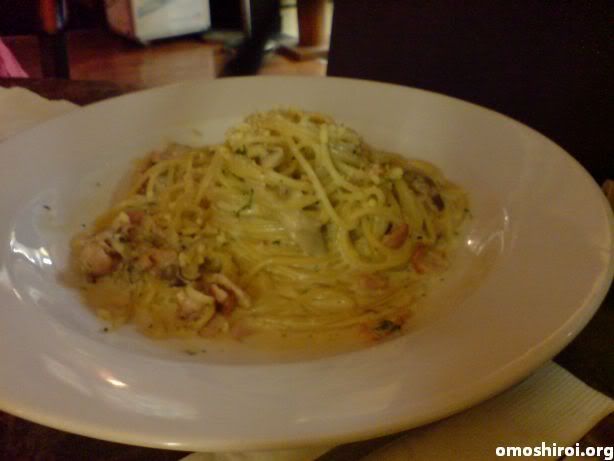 Pasta Galore(2) : Spaghetti Carbonara with Pork Bacon.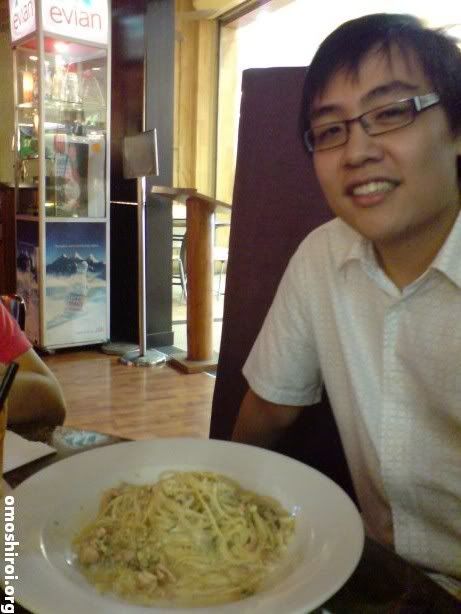 Pose with the food: Yeong Hui and his Carbonara.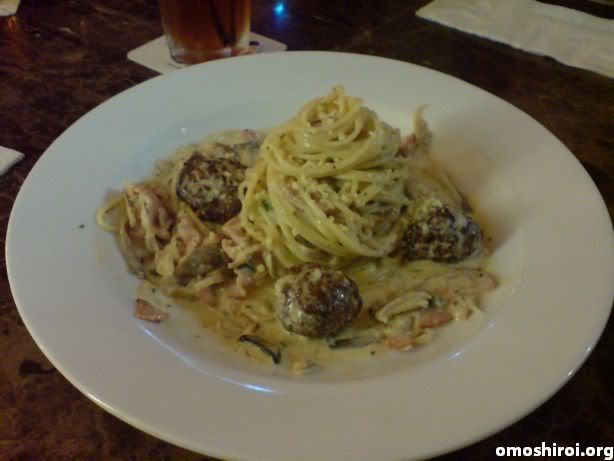 Pasta Galore(3) : Spaghetti Carbonara with Pork Bacon and Meatballs.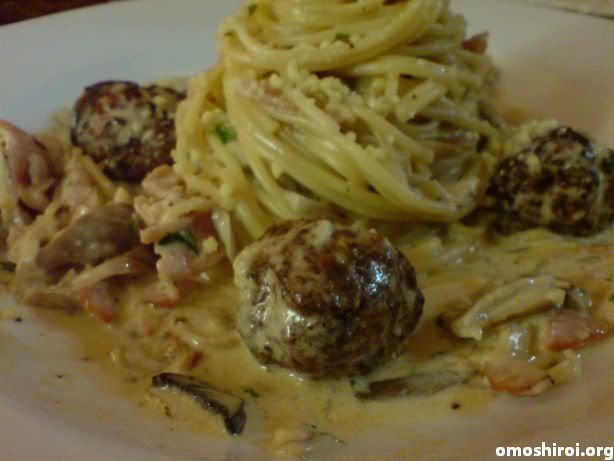 Upclose and personal: Chunky delicious meatballs.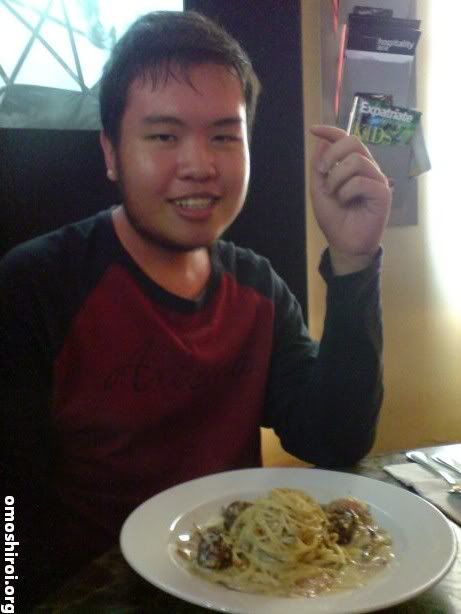 Posing before eating : Myself with my dish.
Overall, food here is actually very good. Tho, however the cheeziness isn't as strong as the one I had in
Delicious Cafe
.The prices are a quite high, but on weekdays, there is a 50% of on pastas. We didn't know until the bill came and Jesslyn told us that she saw that discount on the menu. Excellent place to hang out and eat on the weekdays.
Dave's Pizza Pasta Vino (
non-halal
)
Lot G209, Promenade 1Utama
47800 Petaling Jaya