Friday is the day that we have 2 hours lunch break for work. So one of my colleagues decided to have BKT. The place that we'll be visiting is Ah Sang Bak Kut Teh. Located beside the Indian Temple near the LDP highway, Ah Sang BKT is small shoplot hidden from view. My colleague preferred this place to the SS14 BKT as she commented that the BKT there might be a little salty compared to Ah Sang BKT.
Located only about 10minutes from our office, we left at 12pm. Upon arrival, I was surprised that there were so many people queuing outside the shop. My colleague told me that we'd have to book before coming by as it is just that crowded. I've never had BKT where you'd have to book a table beforehand. Surely this shop is very very popular indeed.
We ordered BKT with different parts of pork,golden mushrooms, foo-chook (bean curd skin), taufu-pok and black mushrooms. We also had Pork Liver with Rice Wine and 'Yau Char Kwai'.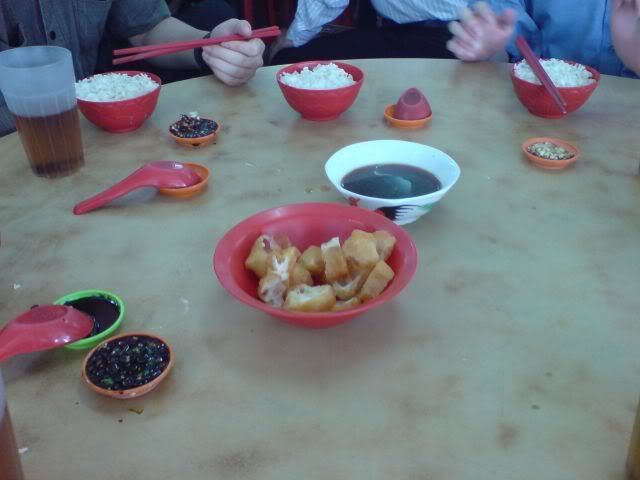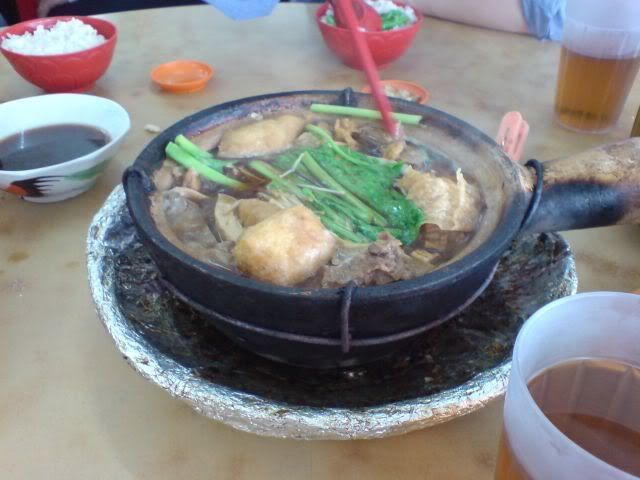 A meal of 4 with pot of tea with ice cost us about RM45. Not too bad of value and the food is indeed delicious. A definite stop for you guys that love BKT.

Wikimapia Link : Ah Sang Bak Kut Teh